Picture made on July 18, 2004, at age 85.


When I come to the end of the road,
and the sun has set for me,
I want no rites in a gloom-filled room;
Why cry for a soul set free?

Miss me a little, but not too long,
and not with your head bowed low.
Remember the love that we all shared;
Miss me, but let me go.

For this is a journey that we all must take,
and each must go alone.
Itís all a part of the Masterís plan,
a step on the road to home.

When you are lonely and sick of heart,
go to the ones you know;
and bury your sorrows in doing good deeds.
Miss me, but let me go.
óAuthor unknown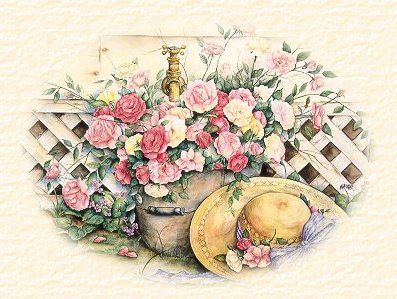 is for the million things she gave me,

means only that she's growing old,

is for the tears she shed to save me,

is for her heart of purest gold;

is for her eyes, with love-light shining,

means right, and right she'll always be,
Put them all together, they spell "Mother,"
A word that means the world to me.